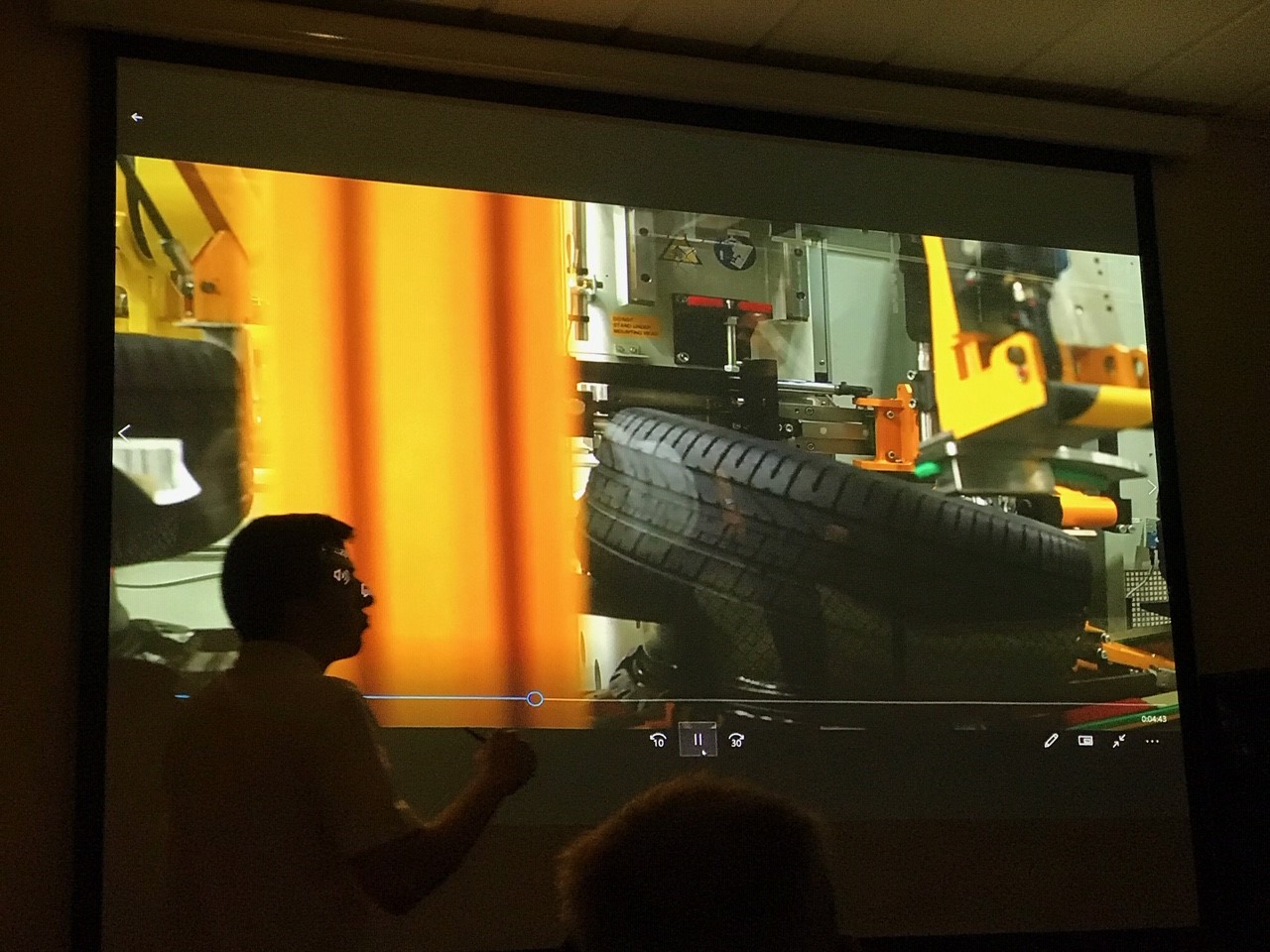 "Dynamism, technique and top-flight development".
With these words, August Casanovas (founding partner of the Lean Management Institute and member of the Lean Global Network) took his leave of the seminar we organized to support the Executive Postgraduate Program in OPERATIONS AND LOGISTICS MANAGEMENT, presented by the Navarre Chamber of Commerce and the Polytechnic University of Catalonia.
Members of our IT, engineering and quality team took part and successfully designed the content. Beyond the group's CSR we believe it is important to share the experience of our European and international expansion with other neighboring professionals.
Currently positioned as a trusted partner for premium manufacturers in the automotive industry (with TW Automotive) and in advanced logistics (with TW Logistics), we presented a project for each division:
TW Automotive: TIER 1 wheel assembly and in-sequence delivery (Alabama plant, USA). Audiovisual and in-person presentation with our technicians, where we demonstrated process and technology: MRP content, inbound with RFID technology, lean production (QR codes and artificial vision), automatic picking, automatic loading and unloading from transport, communications and IT with customers and suppliers.
TW Logistics: nighttime distribution project to a manufacturer's dealers in France, with traceable deliveries and an exclusive smart key control system.
In the discussion that followed with the students and the academic director of the postgraduate program, August Casanovas, we delved into new blockchain actions applied to the supply chain, big data for predictive maintenance, collaborative robotics and integration between different systems as a smart factory concept.
The most significant aspects were the 15 years of archiving required for traceability and information on each wheel (as a safety-related part); 1500 SKUs for wheel assembly managed by our Alabama plant (USA); 60 parameters for each wheel in Puebla (MEX), which assembles and delivers 12,000 wheels a day; distribution of spare parts to all the customer's dealers in France within 24 hours; exacting specifications and investment in a premium manufacturer assembly plant which multiplies the average investment per manufacturer by ten; and the flexibility of working with different management systems to adapt to each customer's requests, among others.
As always, a pleasure to share the morning with people interested in learning more about what we do.