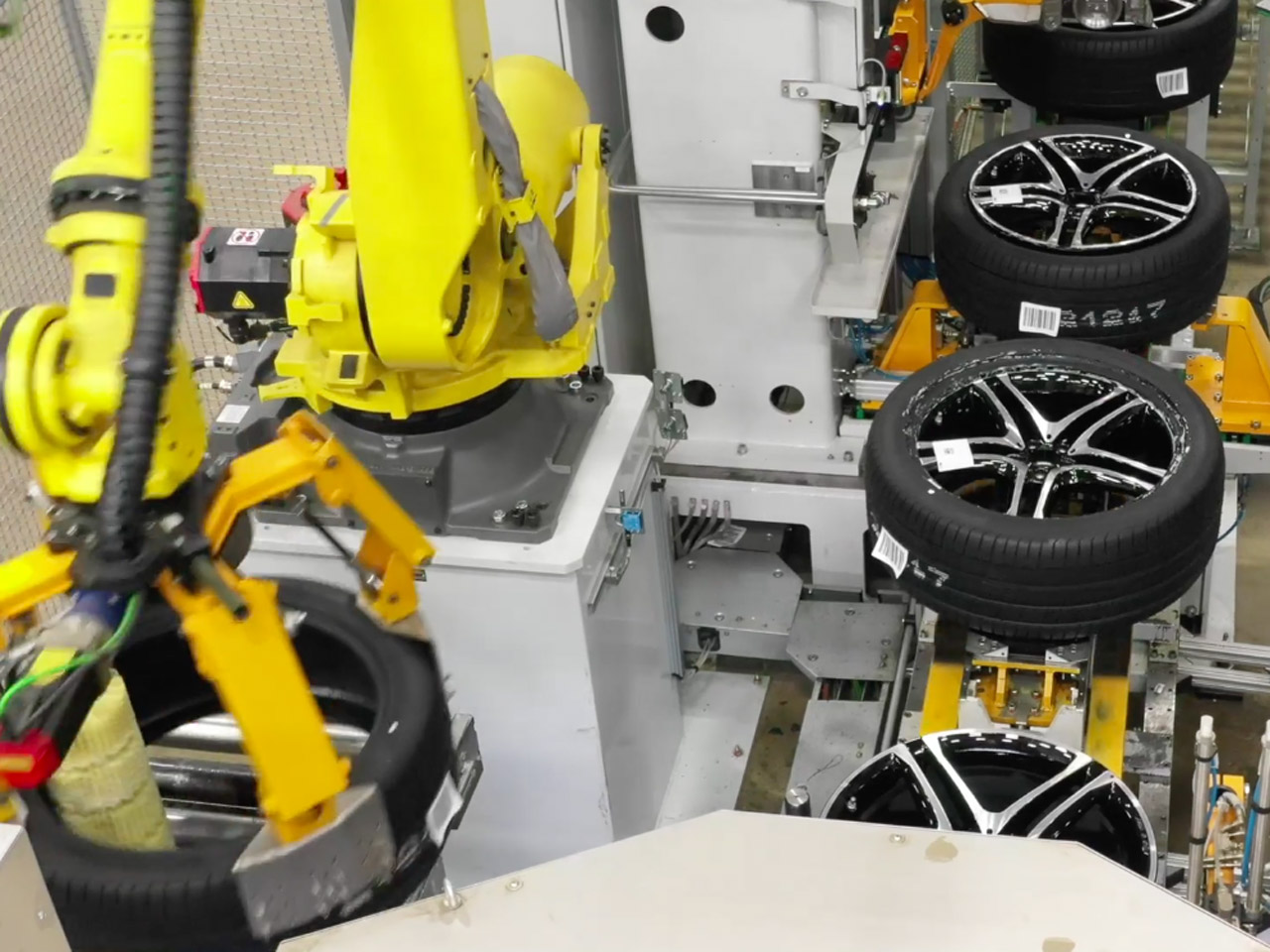 Digitization and people.
Recently, it was Naitec, as part of the Naveac project (promoted by the Navarre Government – Sodena), who invited us to take part in a conference that featured an appealing and dynamic format.
Our participation was included in the case study portion—applying new technologies to internal logistics—alongside such organizations as Volkswagen Navarra, Schnellecke and Inycom.
For 15 minutes, Carlos Llonis—CEO of Truck&Wheel Automotive—demonstrated and explained our 100% automated process for wheel supply, preparation, assembly and in-sequence delivery for a premium automobile brand in Alabama (USA).
Our plant, located less than half a mile from the customer's factory, runs two assembly lines to supply the 350,000 vehicles manufactured each year.
Speaking about the near future, Carlos Llonis highlighted that one of the challenges we are tackling is implementation of a reliable autonomous mobility alternative to travel the 500 yards that separate us from the customer.
This interesting conference included discussion of 5G, RFID, AGVs, artificial intelligence, robotics and more. However, as Ion Ros—TW Automotive Quality Manager—pointed out during a networking period, the most photographed slide from our presentation was the inverted pyramid of knowledge. This was when Carlos Llonis explained the TW Automotive strategy for developing its professionals and teams.
Once again, we find that digitization and people go hand in hand.