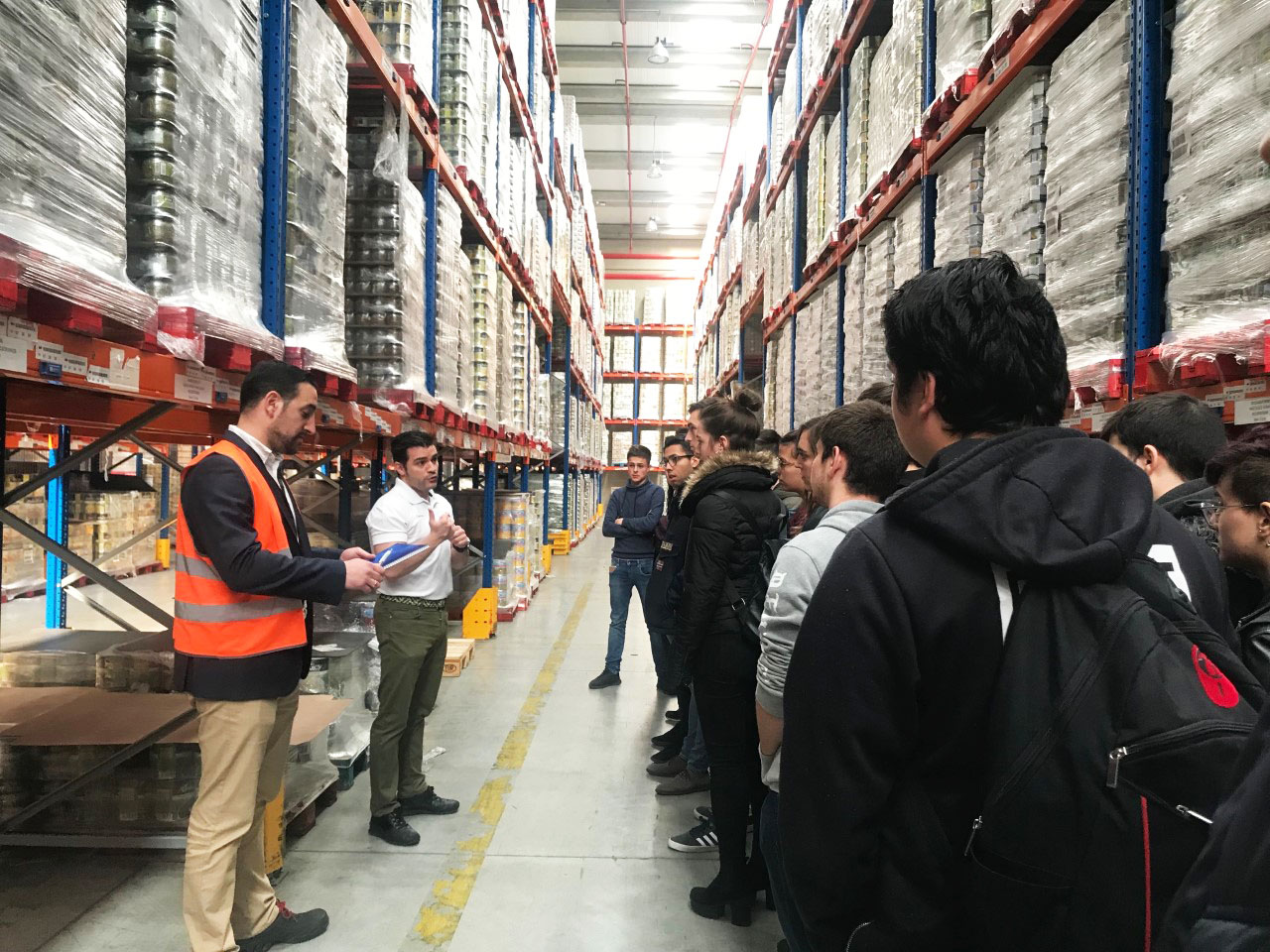 Contact with new talents.
Some weeks ago we welcomed the visit of more than 100 students from the MAS Center for Administration, Commerce and Information Technology. They will become professionals in international trade, transport and logistics, development of multimedia applications and administration of networked computer systems.
TW Group promotes this kind of initiatives with technical schools and universities because we understand it is very important to support young people and to listen to ideas from new generations who bring different points of view to our specialists.
Technical profiles are highly valued in our group, both by the TW Logistics division and by TW Automotive, which are committed to digitalisation and talent. The students were divided into groups. They have been received by members of the management team at our headquarters in Pamplona (Spain). There, they had the opportunity to talk about the jobs currently being demanded by the different sectors. TW Group especially invests in its departments of systems, engineering, traffic; and in maintenance services of production facilities, electrical enclosures and automation.
They then toured the facilities of TW Logistics Hall 1. A visit prepared to show what we do and how we do it: RFID technology, systems parameterized with laser sensors, logistics differences by sectors (food, automotive, chemicals, textiles, fuels, industry…), smart warehouses, traceability … Essential technology that, in the hands of our teams of experts, allows us to offer speed and reliability.
Our message was clear. TW Group's doors are open to people who are prepared, resolute, fluent in languages and who look for different and flexible answers to the needs of the final client.